110/130/140/160 D-7E
11 to 25 tonnes
Explore Hyundai's range of all-round heavy duty Counterbalance Forklift Trucks with load capacity up to 25 tonnes with great cost-effectiveness.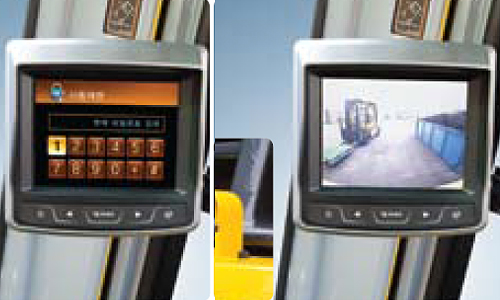 ESL (Engine Start Limit) / Rear View Camera Monitor
Engine starting is possible after password verifying, when password is not correct, the system intercepts the fuel injection of engine. Whether to use ESL can be selected from the menu of the monitor. The rear view camera makes the operation more easy and convenient. And it supports 4 camera channels.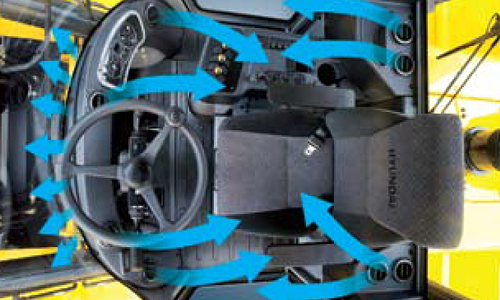 High-output Air Conditioner & Heater
An air conditioner with integrated condenser is mounted on upper side of the cabin to make a wide room in the cabin. An air conditioner with high-output and heater always provide you comfortable environment when you work.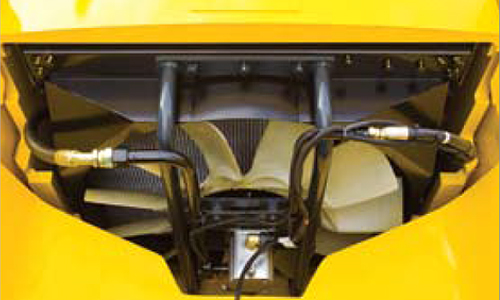 Cooling System
The minimum fuel consumption and low noise are available by applying hydraulic cooling fan sensing intake air temperature, transmission oil temperature, coolant temperature and hydraulic temperature.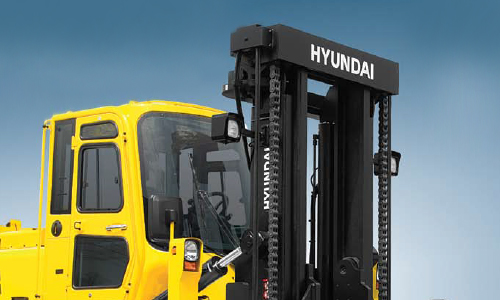 Increased Mast Tilting Angle
Utilizing the mast tilting angle of 15 degrees forward and 12 degrees backward, the operator can perform loading and unloading jobs safely and rapidly.