22/25/30/35 BH-9
1.6 to 5 tonnes
Explore Hyundai's range of reliable, smooth running and powerful 4-wheel electric counterbalance forklift trucks with load capacity up to 5000 kg.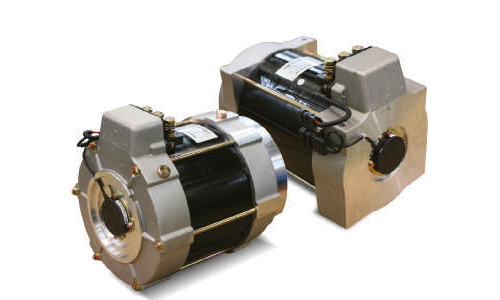 Advanced drive and lift performance with proven durability and low maintenance
The enclosed drive and pump motor with AC technology combine power, high maintenance intervals and excellent durability. The brushless AC motors offer improved efficiency and reduce maintenance cost.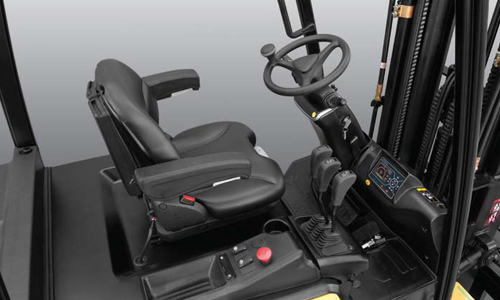 Spacious operator cabin
The newly designed cabin was conceived for more space, a wider field of view and operator comfort.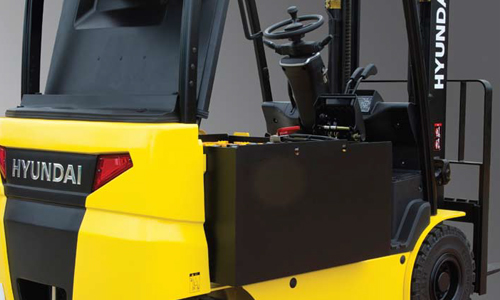 Easy battery replacement
The battery compartment is equipped with a side battery removal assembly for easy removal and replacement.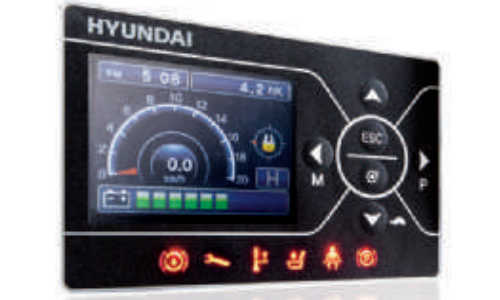 Advanced LCD Monitor
This tool is available in 12 different languages. The LCD monitor with 3.5 inch graphic smart display allows the operator to easily and efficiently control the machine. The monitor provides information about speed & accelerator level, steer angle and travel direction, battery discharge indicator, hour meter and working mode. The optional load indicator displays the load weight in the monitor. The operator can select various performance modes to meet all working conditions.