35 DF-7
1.5 to 8 tonnes
Explore Hyundai's range of Diesel Counterbalance Forklift Trucks. We offer excellent performance and simple machine operation in a comfortable workspace.
Previous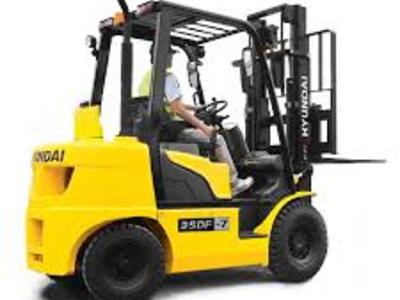 35DF-7
Engine Model: Kubota V3600
Engine Output: 48 kW
Lifting Speed Loaded: 420 mm/s
Lifting Speed Unloaded: 460 mm/s
Load Capacity: 3500 kg
Travel Speed Unloaded: 19.7 km/h
Turning Radius: 2462 mm
Next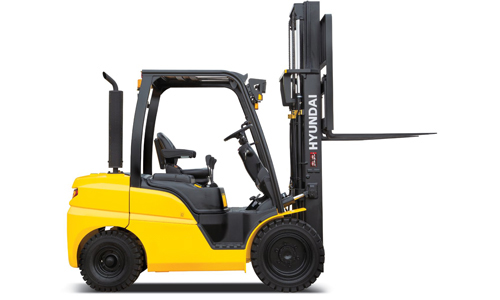 Fast and stable performance
Being able to quickly raise and lower the mast, as well as tilt it forward and backward, provides the best operational conditions during unloading. When the truck is fully loaded, mast lowering speed is carefully controlled to ensure safety by the down control valve.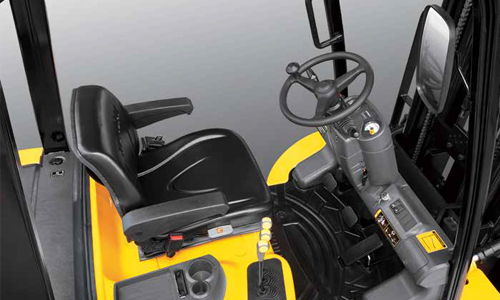 Ergonomically designed with the operator in mind!
A design based on human engineering relieves fatigue and increase operator's efficiency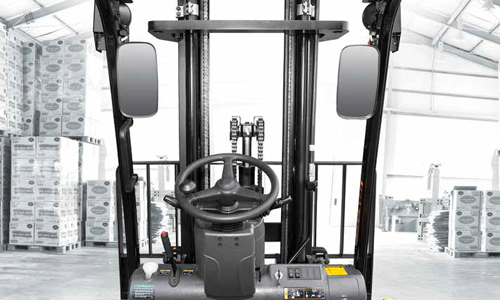 New high visibility for safe operation
The operator is able to work with increased safety and accuracy due to a wider view mast.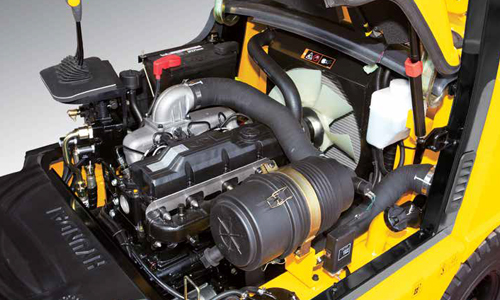 Large open engine hood
Highly accessible engine compartment assures fast and efficient maintenance.