50/60/70/80 D-7E ACE
1.5 to 8 tonnes
Explore Hyundai's range of Diesel Counterbalance Forklift Trucks. We offer excellent performance and simple machine operation in a comfortable workspace.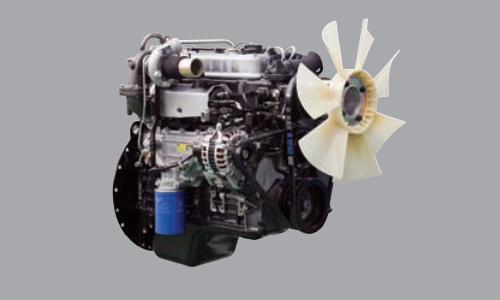 Powerful engine
Market approved quality of HMC D4DD engine ensures incomparable performance, durability and excellent fuel efficiency. This engine meets EPA Tier-III and EU stage III A emission regulations.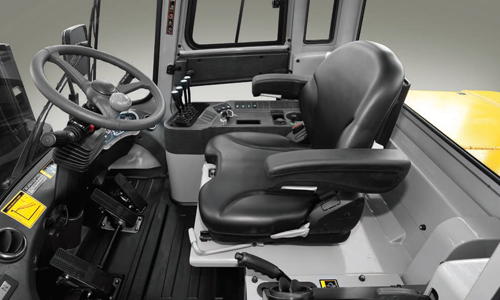 Ergonomic operator friendly compartment design!
An attractive and adjustable seat, based on a human engineering design, provides great comfort. And the angle of the armrest can be adjusted to reduce the fatigue of the driver. Based on human engineering, the accelerator, brake and inching pedals are optimally positioned for convenience while operating the equipment.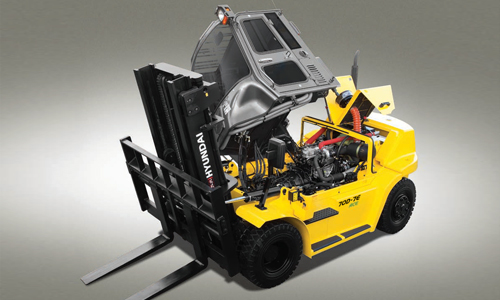 Large engine hood
Highly accessible engine compartment assures fast and efficient maintenance. The air filter is readily accessible for cleaning or replacement. Cabin tilting automatic system makes servicing of all power train components quick and easy. An electrically assisted hydraulic actuated cylinder tilts operator cabin to left side about 54 degrees for easy access to inside of truck components.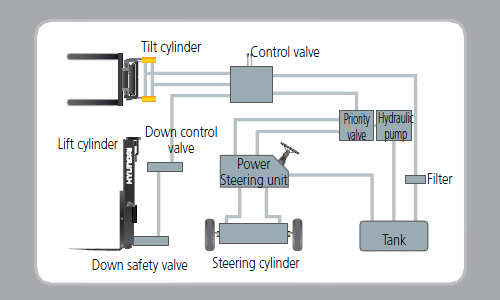 State-of-the-art hydraulic system
The latest large-capacity hydraulic system reacts quickly during operation, and a lownoise control valve increases both efficiency and durability.